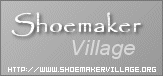 Activeworlds Utility


The Shoemaker Village Activeworlds Utility provides tools that assist builders and visitors of public building worlds. Features include:
Duplicate objects in a line to create long continuous builds such as fences through the AW browser - no bots necessary.
Similarly, an area can be covered in a rectangle without the necessity of bots.
Objects can be moved hundreds of coordinates quickly as seed objects in worlds that don't allow bots.
Search for people in any world that allows bots, and display a list of all avatars present in an entire world, or part of a world that you specify, without any special rights!
Once a person or bot is found, it is possible manipulate the AW browser to teleport to an avatar, or to teleport the avatar to anywhere.
Eject any user in a world, even if you don't have Caretaker privileges.
All users can be teleported to a specific location when found, again regardless of Caretaker rights.
Eject all tourists in a world with one click.
Determine the IP address of any user again with only one click.
Allow any citizen in a world to visit another citizen with a simple whisper command.
Search for property in an entire world up to hundreds of times faster than most bots.
Use search criteria such as citizen number, model, action, description, timestamp, or search only part of a world (for example, a city in AlphaWorld).
Delete objects which constitute vandalism or are unnecessary, based on the search criteria you specify.
Keep troublemakers out of your world even if they have a dynamic IP address (for pre-3.3 worlds).
The Activeworlds Utility, along with complete documentation, is available below.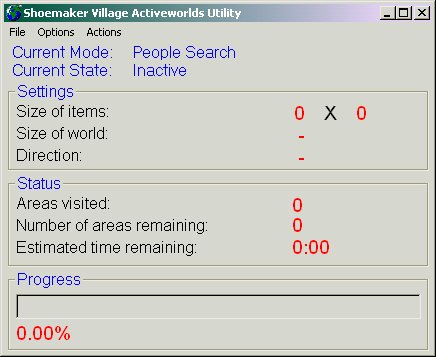 Activeworlds Utility's program screen
Activeworlds Utility Application Installation File
Filename: awutility.msi
Date: January 1, 2003
Version: 1.11
Size: 2,062 KB
Click to download