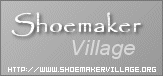 Penn State Picture Gallery


The Penn State Picture Gallery contains images of events that Steve Sokolowski and other photographers have taken of events at the Abington and University Park locations of The Pennsylvania State University from 2002 to the present. Currently, almost one thousand pictures are available. Each day's worth of pictures is contained in one album.
Before entering the gallery, please note the following:
When a thumbnail-sized image is clicked upon, a "medium-size" image is displayed for easy viewing on the Internet. If you plan to download or print an image, click on the "full" size link at the upper-right corner of the screen to see the photo in its highest resolution.

If you're looking for pictures of a particular person, simply type his or her name in the "search" textbox located in the upper-right corner of the page. All of the pictures have been captioned so that every image in the gallery featuring that particular person will be displayed upon a name search.

Leave comments if you like (or hate) a picture! You are welcome to reproduce any of the pictures in the gallery as long as you give credit to this website.