Sports Spray


"Sports Spray" originally began as a project for a speech communications course between former Village editor Steve Sokolowski and Olive Garden server Jason Comparetto. After the semester was over, Steve fixed a few technical problems and posted the video on this site.
This hilarious video advertises a new product: a spray that will magically make you better in every way. You can have it (and all these other FREE products) for just $19.95 - watch today!
For those interested, the brief five-second clips included in the video are from Michael Jackson's Bad, available here.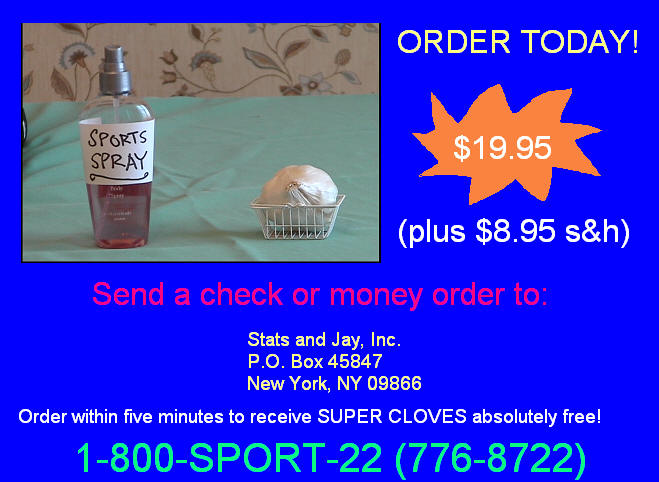 Purchase Sports Spray today!
Sports Spray

Filename: sportsspray.wmv
Date: July 28, 2003
Length: 02:56
Size: 8,194KB
Download high-quality version