Evan's Quest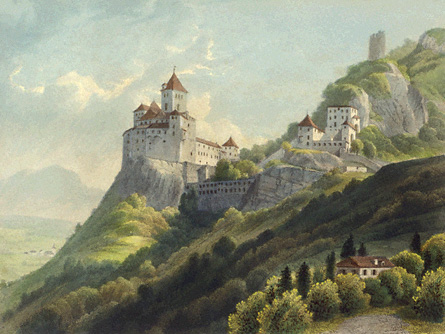 Evan's Quest, contributed by Daniel Burgess of Yorkshire, England, is one of the newest additions to the Village. This popular story, first featured in the February 2000 issue, was instantly received by readers as an upcoming hit. Currently standing at 9 chapters and over 40 pages (in the Village), Daniel has promised to continue this epic into coming issues of the Village.
The novel begins when Evan, a boy living in in a fantasy world, tries to redeem himself to his father for not being able to hunt as well as he should be able to. When Evan's father is accidentily wounded by Evan's attempt, the story is only beginning!
We will continue to update this novel as Daniel continues this saga. Daniel has announced that the novel is almost complete and could possibly end in an issue of the Village in the near future.
This is the second edition of Evan's Quest and contains chapters 1 through 9, as of August 4, 2000. We will post future updates when they are available. Unlike The Knights of the Square Table, the story linked to below is fully proofread and checked for grammatical and technical errors. Be sure to send Daniel your comments and reviews on the novel.

Read the formatted version of Evan's Quest (Wordperfect/Microsoft Word format)

Contact the author of this novel